Custom Blown-In Insulation in Connecticut
---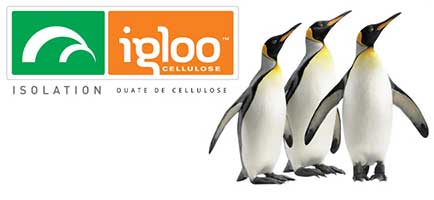 Cellulose blown-in insulation is an excellent choice for homeowners in Connecticut looking for an eco-friendly and effective insulation solution. Cellulose insulation is made from recycled paper products, typically post-consumer waste newspapers and cardboard, making it an environmentally friendly option for those concerned about sustainability.
When blown into attics, walls, or other areas, cellulose insulation forms a seamless thermal barrier, providing numerous benefits for homes in Connecticut's diverse climate.
Advantages of Cellulose Blown-in Insulation:
High Thermal Performance: Cellulose insulation has excellent thermal resistance (R-value), making it effective at preventing heat transfer during both cold winters and hot summers in Connecticut.
Energy Efficiency: By creating a tight seal in hard-to-reach spaces and reducing air leakage, cellulose insulation improves the overall energy efficiency of a home.
Environmentally Friendly: Cellulose insulation is made from recycled materials, reducing the demand for new resources and diverting waste from landfills.
Soundproofing: In addition to its thermal properties, cellulose insulation acts as a sound barrier, reducing noise transmission from outside sources and enhancing the quietness of your home.
Fire Retardant: Cellulose insulation is treated with fire retardants during the manufacturing process, providing added fire resistance to your home.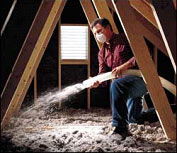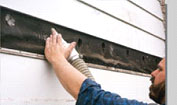 Let the professionals from Custom Insulation Co, Inc. help you:
While cellulose blown-in insulation can be a DIY project for some experienced homeowners, hiring a professional insulation contractor is often recommended to ensure proper installation and optimal performance. An experienced installer will use specialized equipment to blow the cellulose material evenly and uniformly into the designated spaces, preventing settling and gaps that could compromise its effectiveness.
Custom Insulation Company's Project Estimators will provide you with a free written proposal for your building or remodeling project.For more information or to have a Project Estimator contact you please call 508-488-9999 or email us at info@custominsulation.com.
Towns We Serve in Connecticut: