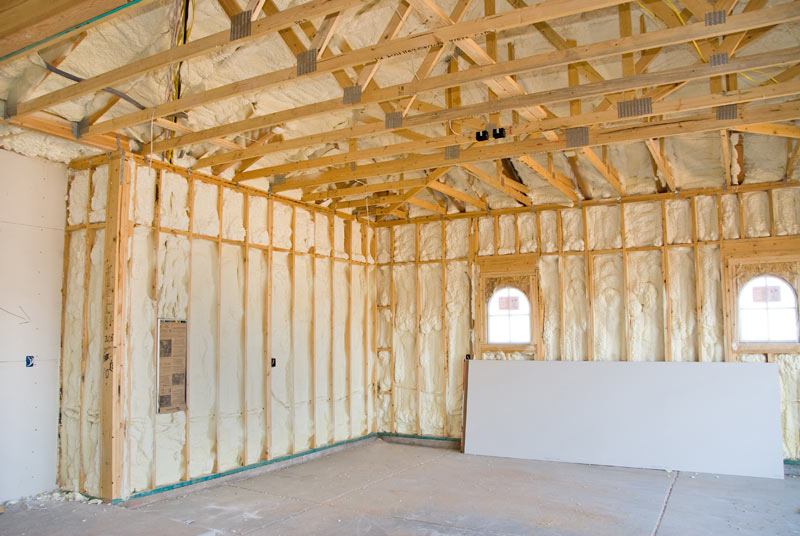 Spray foam insulation has numerous advantages over alternative insulation products. For this reason, it is often chosen by homeowners for home attic insulation in Worcester, MA.
When spray foam insulation is used throughout the entire home it seals the voids in the insulated areas. Aside from creating a thermal envelope to control the air inside the house, spray foam insulation also helps seal off air and moisture infiltration resulting in more consistent temperatures and air quality indoors. In fact, most homes have up to 50% of treated air leak outside, this results in higher energy bills. By using spray foam insulation, homeowners can stop overworking their HVAC systems and have lower cooling expenses each month, an actual cost savings of 30-50% per year.
Spray foam attic insulation also comes close to doubling the strength of the walls. It acts like a glue holding the roof sheathing in place. Spray foam attic insulation is also known for easy application, sealing and insulating a home quickly in order to replace or supplement existing home insulation.
To find out more about the benefits of spray foam insulation, contact Custom Insulation Company, Inc.