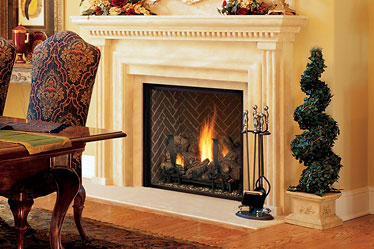 Alternative heat is a great option for your home. Either supplementing the existing heating system or entirely heating your home with a wood or pellet burning stove, fireplace or insert can enable you to really cut down on your utility bills.

There's a reason why a large number of Massachusetts homeowners are wood stove loyalists. Wood stoves are timeless in their appeal, they provide efficient heating and they have a unique style.

The selection of Lennox Wood burning stoves from Custom Insulation offer distinctive sizes and designs that combine superior craftsmanship and cutting-edge technology.

Regardless of your décor or your heating needs there is a Lennox fireplace that will fit your home perfectly. From gas- and wood-burning to pellet fireplaces, you have many choices.

If your home has an existing masonry or metal fireplace, there are easy and attractive ways to spark new life into it. Pellet burning fireplace inserts fit into almost any traditional fireplace opening to instantly transform your room into a warm and entertaining space.

We are insulation specialists. We can ensure, when we install your stove, insert or fireplace that your chimney is draft free, and that you won't be losing valuable heat through the chimney. Who better to install your new stove, fireplace or insert than Custom Insulation Co?