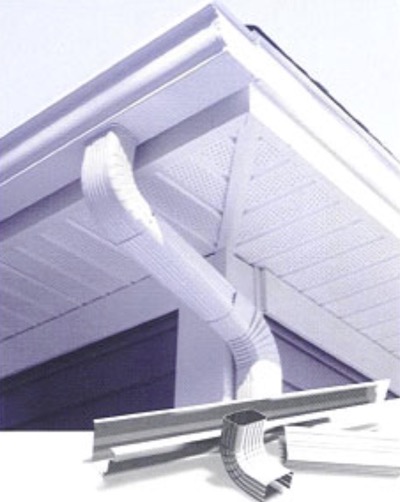 It matters who you choose as your aluminum gutter system source provider and installation team. You need to be selective in order to maximize the value in this very important home improvement investment. Worcester home owners have trusted Custom Insulation for their aluminum gutter services for decades!
The appearance of aluminum gutters is extremely neutral adding more with the wider selection of manufactured colours available that matches whatever design the house has. There are a limited array of colors and aluminum gutters will come ready made matching the color design of the house. There are gutters that the colors are damaged due to excessive exposure to the sun but aluminum gutters are not prone to colour bleaching. It will look like new throughout its lifecycle. More so, it will never change the appearance of a shattered or cracked gutter due to temperature changes. Worth mentioning that aluminum gutters are not at all affected by thermal expansion. With the readiness of a seamless style guttering, it prevents any leaks and unsightly joints that will tarnish the image of the gutter installed. Its durability has been proven as well as their aesthetically pleasing exterior appeal.
With a seamless aluminum gutter, it offers the best rainwater functional performance that carries rainwater away from your house. It is the front-line defender against water runoff giving you control over its flow. Since the seamless gutter used one long piece of aluminum, it is customized to length and installed as one piece other than the connection points. And one long gutter needs far less maintenance and care because it is made of high quality.
For more tips on Aluminum gutter, contact Custom Insulation Company, Inc.