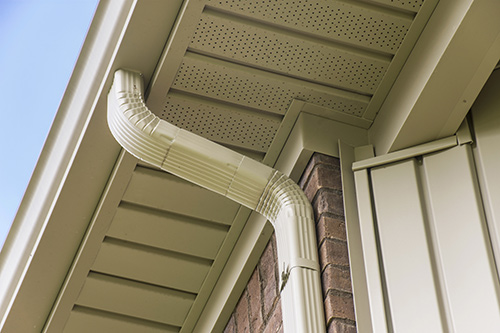 Investing in the right materials for your gutter will bring a long way for you and your home. It will greatly help to make your home a low maintenance one. Gutters is the most easy and cost-effective exterior home improvement that offers a lifetime gift that keeps giving.
Aluminum gutters contribute a tremendous value to your home. Keeping it in top shape will create a consistent aesthetic structure that will add visual appeal to the entire home. It will show the inherent beauty of aluminum and will add clean lines to highlight the building shape. It depends on your creativity to pick the color and match your own choice from various designs of aluminum gutter products. This makes aluminum gutters the most popular choice for gutters because it has the strength, beauty and durability and is much lighter and easier to handle. Moreover, it is very beneficial that an efficient, reliable aluminum gutter will protect a home from water damage to the roof, siding, foundation, landscaping and more.
Further with an aluminum gutter system combined with drainpipes it will result in a beautiful design that will add visual appeal to the entire building. It is noted for being the perfect choice among homeowners looking for affordable, long-lasting material that meet the expectations of the task of protecting your home. Overall, your gutter will tell the story of your home.
For more tips on aluminum gutter, contact Custom Insulation Company, Inc.