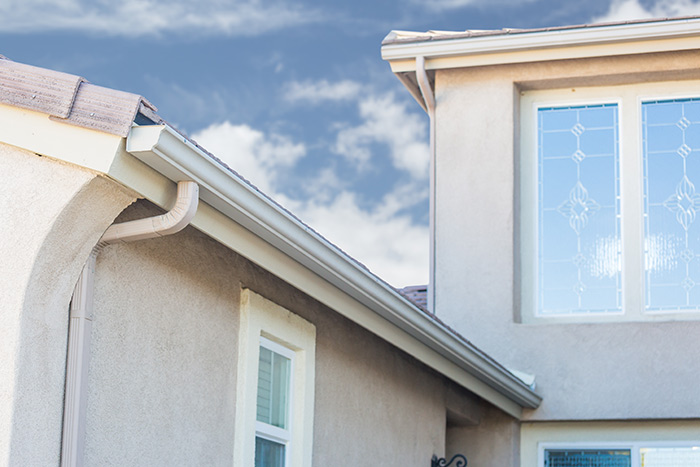 Gutter systems are an essential element to home protection. Their main task is routing the water away from your home safely and into a drainage system. This process not only protects the home infrastructure high on the house (like dormers, roof shingles, fascia boards, etc.) but equally or more importantly, you home foundation's integrity. Choosing the proper gutter for your home requires numerous considerations. On average, aluminum gutter systems fits the majority of home owner's need and budget.
Paying attention to the details in picking the right color of gutter for your home and matching your choice from many designs will offer a perfect design that will match your budget. The aluminum gutter will no doubt give you the durability that will last for a long period of time. The practicality and functionality of your home will increase your home value. That will be a smart investment for your future in case you will sell it. It is the reason why aluminum is the most commonly preferred gutter material. It has a strong resistance for whatever weather conditions and it protects the foundation of your home. It provides many benefits for your home aside from water protection, it also prevents the exterior of your home and stops molds and mildew growth.
Seamless aluminum gutter is a good investment for just about any home because it is a high-grade material that will bring the beauty and performance of your home. Like a seamless gutter made of aluminum it offers great durability and better resistance against rust. Lastly aluminum gutters give the option to be customized to fit the exact lines, curves and measures of your roof in terms of color and style.
For more tips on Aluminum gutter, contact Custom Insulation Company, Inc.