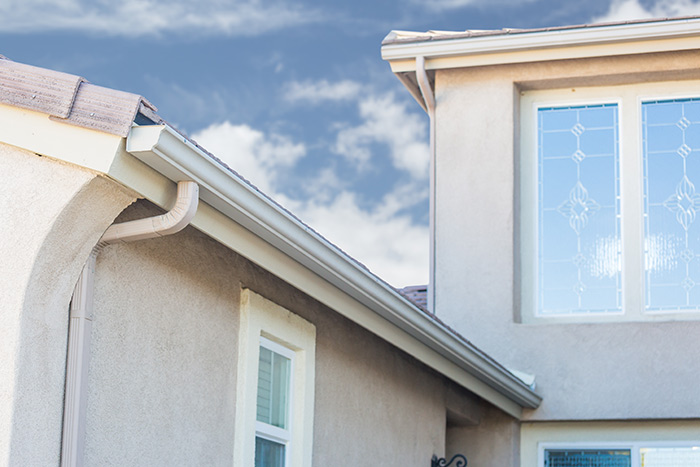 Beautiful gutters and downspout are noticeable factors in the curb appeal of your home. Aluminum gutters offer exceptional beauty and functional style all in a single package. Add long-lasting durability to the equation and you have arrived one of the soundest investments that you can make in your home at any given time.
Aluminum seamless gutters simply look marvelous regardless of the style. They are offered in multiple shapes and colors, are easily matches for your style of house, and fit nicely within all budgets. Strongly consider seamless gutters as they ensure long term protection from leaks while helping to ensure that water is effective and safely carried away from your home. If your gutter system has leaks, the risk you will be facing is the water will spill down the side of your home creating numerous damages, mold, mildew and many more. More so, it will not rust and the appearance is so captivating that there is no need to paint. It becomes popular for rain gutters whether it is seamed or seamless because of its durability that will stand heavy snow and hail.
High-quality is the most popular reason why this aluminum gutter material in Sterling, CT is commonly used. And for its charm, design experts have only one rule which is to match the color of the gutter to either the roof or the trim. Overall, it will solely depend on the type of the homeowner and the style they wish to look for in their home.
For more tips on aluminum gutters, contact Custom Insulation Company, Inc.