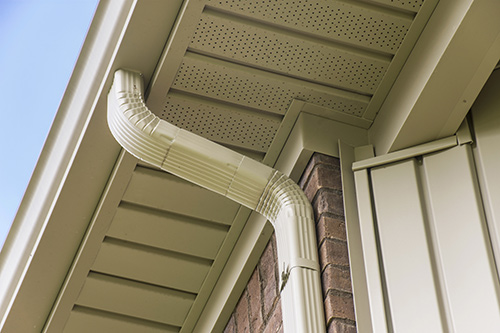 Most people don't understand the true value of high-quality gutter systems. Of course, keeping water from flowing onto your head is important. More importantly, keeping water from flowing onto your foundation and slowly weakening it over the years is much worse. It is so very wise to invest in relatively low-cost gutter systems that will protect the foundation of your home and also protect future very costly foundation repair services.
Good gutters will certainly attract buyers and preserve the exterior design of your home, reduce the paint damage and stop molds and mildew growth. Most especially it prevents erosion and basement flooding protecting the landscaping of your home. With an aluminum gutter, it brings out a skilled framework and good display.
Aluminum gutters are the perfect choice to match the design of your house, whether it will be the roof or paint. Most homeowners who wish to customize their gutters go for aluminum because most plastic rain gutters are only available in white shades or brown. It has been trusted to provide dependable protection against all the debris that will litter and clog gutters. In any case there are some dents to appear on aluminum gutters, it will be easily hammered out as such the gutters will retain their original appearance. The magic of aluminum does not make your gutters invincible or miraculously resistant to the debris of the seasons. Adding more makes your life lighter with the aluminum gutter guards, it will lessen the frequency of gutter cleanings.
It is proven that Aluminum gutters because of its durability are cost-effective in terms of long term performance. Since the installation processes of gutters are different it is an advantage since aluminum gutters are seamless that makes them less prone to leakage. Aluminum gutters will preempt whatever problems may happen in your gutter and prevent further issues that will increase the costs in the future.
For more tips on aluminum gutter, contact Custom Insulation Company, Inc..