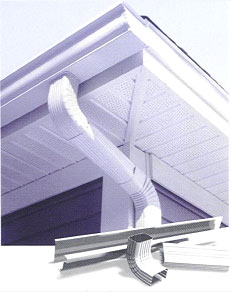 If you seek a tried and true gutter system aluminum gutter systems have delivered timeless effectiveness. They are the most popular and commonly used gutter system primarily because of the flexibility and affordability.
Aluminum gutters are durable and long-lasting. They stand up to snow and hail well due to their flexibility. Aluminum gutters process more water than other types of gutters. Most homeowners select seamless aluminum which is a path to long-lasting leak free gutter service. The are available in different scales and thickness so you can achieve a truly customized solution.
For more information on aluminum gutters or any other gutter system option, contact Custom Insulation Company, Inc.