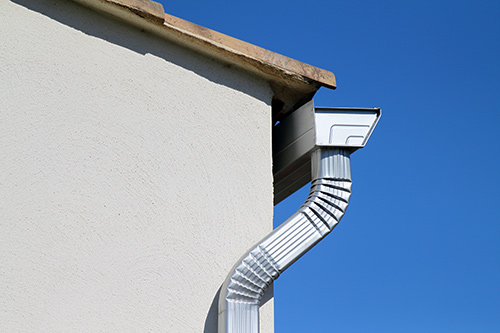 Choosing the right kind of gutter system for your home can be a challenging decision for some people. Well, worry not. All of here at Worcester's Custom Insulation Company come to work each day to guide you through the entire decision process. We understand the countless considerations that consumers face when making vital decisions that pertain to protecting you most precious asset, your home. We'll make sure you are armed with full knowledge before you move forward. Today, we'd like to cover with you the advantages of aluminum gutter systems.
It is important to consider the right gutter profile for your home that will enhance the design of your home at the same time gives enormous benefits that serve as good investment. Seamless aluminum gutter carries it all. It is the most popular gutter material which is combined with durability and reliability that is so affordable. It requires low maintenance because it is naturally resistant to rush. The design of the gutter which has a lack of joints and seams make it less prone to leaks. As such, it is normally being used for building seamless gutters and does not have joints that require sealants. The aluminum gutter that has exceptional strength will take heavy downpour of rainwater without breaking off the roof's edge. Even in extreme temperatures it will resist cracking and shattering. It is exceptionally strong the reason why it is being used for exterior applications of the building.
With an aluminum gutter, it has a fast installation compared to a traditional gutter that will take a long time to install as galvanized steel needs to be cut, riveted and individually installed. It is proven to last more or less 20 years and cost-effective in terms of lasting performance. Ultimately, it is the best solution that complements the other components of your home's exterior.
For more tips on Aluminum Gutter, contact Custom Insulation Company, Inc.