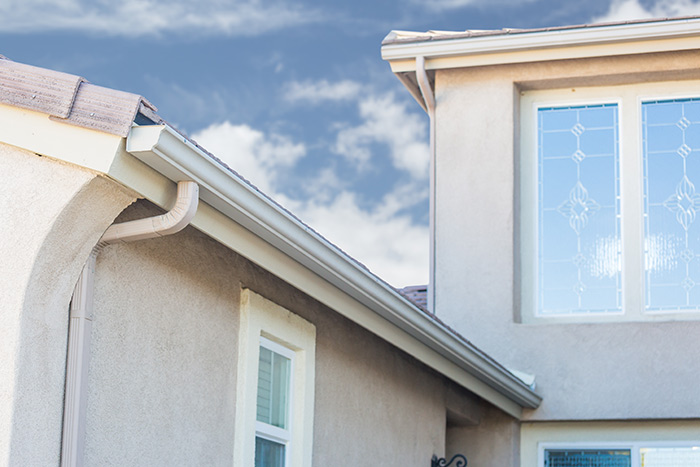 When it comes to protecting your home from water damage, It is smart to choose the most durable and effective material available. Aluminum is a product that fits that bill. Delaying the replacement of failing gutters is a direct threat to your home and your wallet. Water damage is inevitable to your home's foundation is inevitable and the longer you wait, the more costly your foundation repair bill will be. Custom Insulation's aluminum gutter services is a longstanding and trusted solution for Worcester and the entire surrounding area.
Aluminum gutter's main characteristics is its resistance to extreme temperatures, the reason why it is so durable and the most preferred gutter by homeowners. More people are realizing that choosing an aluminum gutter will add value to their homes and help prevent them from having to pay for costly future repairs. Because of its durability, it is expected to last for a long time if proper care and maintenance is done to maintain its upkeep and preserve its durability. Due to its flexibility and weight, an aluminum gutter is easy to install. However, it is highly important to hire a professional to perform the installation to prevent errors that will affect the quality, performance and longevity of the gutter system. Overall, the functionality of the aluminum gutter is its first line of defense against rainwater because it will protect your home moving rainwater away from the roof, windows and even foundation of your home.
Ensuring that the rain gutters are placed well in the right location and in good condition to work properly, it is guaranteed that your home is well protected and secured. With the aluminum gutter it is perfectly fit that comes with a visual appeal of continuity. It will give a good impression that using the seamless gutter will look like they were designed as part of your home build.
For more tips on Aluminum gutter, contact Custom Insulation Company, Inc.