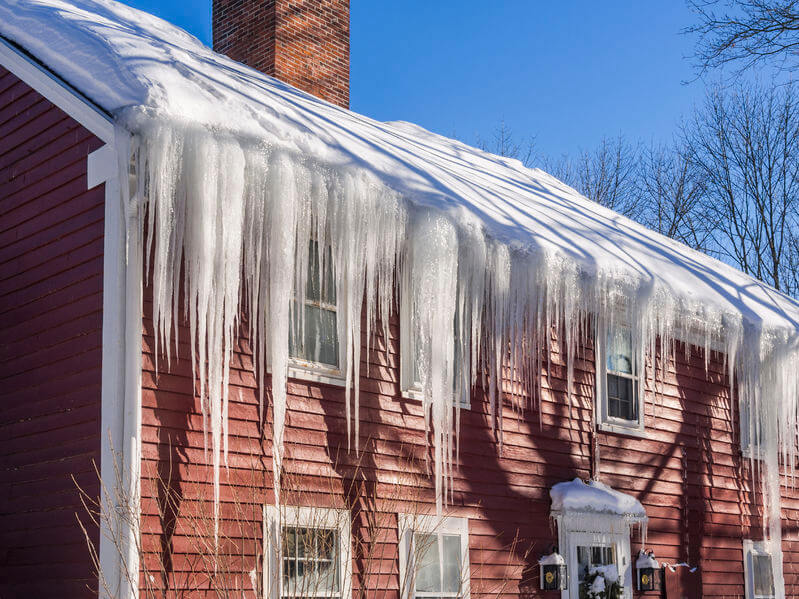 Loads of snow can result in icicle formation hanging from homes. While they look beautiful, icicles can be a significant concern to homeowners. For one, they are considered as a danger that hangs over our heads. When these frozen sculptures will begin to crash down to the ground, they may cause head injury to anyone who stands below it.
If you notice icicles forming on your roof, then you need better home attic insulation. Icicles also mean that an ice dam may be forming on the roof. Ice forms when the snow melts higher up on the roof then refreezes as it reaches the eave.
The snow on your roof melts as a result of heat loss. You are losing heat through your attic because of poor insulation. You need to stop the heat from your living area from entering your attic. Adding more attic insulation over the ceiling will help greatly. Additionally, you will dramatically reduce your home heating bills.
If you have icicles on your roof, contact Custom Insulation Company, Inc.