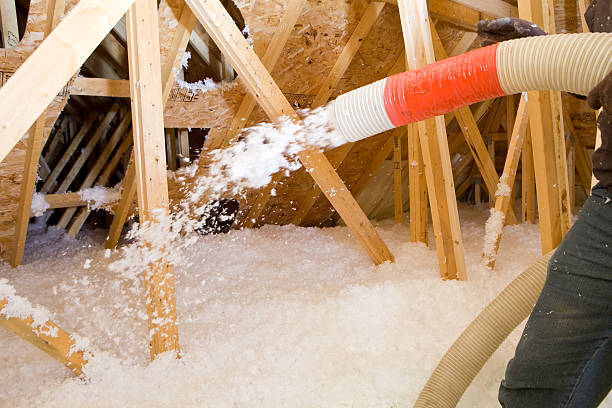 Proper attic insulation delivers comfort and cost saving benefits. Clearly it reduces your heating and cooling bills, very simply, because your HVAC system works less
Home attic insulation has a dual useful role whether in cold or hot temperatures. It is because during the two seasons, attic insulation prevents heat flow transfer just when the heat is trying to escape from the home or make its way inside or come in from the outdoors. Either way, this insulation prevents heat flow by trapping air in small pockets within its fibers. And the air will insulate the home or make its way inside or make way from the outdoors. Because the heat from the outside wants to come into the home and easily enters through different points in the home including windows and doors and other areas of the roof, it is then through the attic insulation that blocks the warm air from coming inside.
Generally keeping your home warm this cold season with energy efficient attic insulation is a big help as it provides comfort and warmth inside your home. More so, it prevents gradual damage to your home due to heat and moisture. With attic insulation, it is an essential component of energy savings and indoor comfort during the cold months and during summer.
For more tips on Attic insulation, contact Custom Insulation Company, Inc.