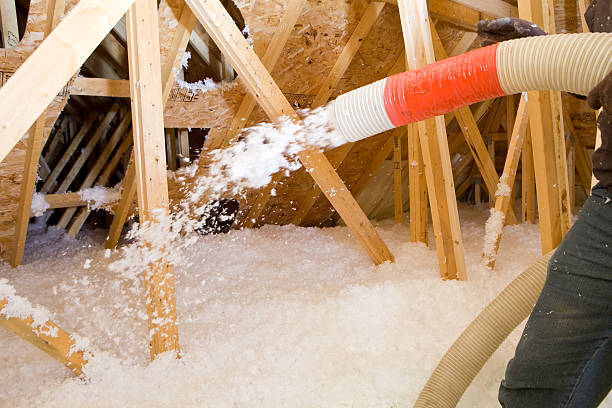 Energy efficient HVAC systems contribute to reducing energy consumption and improving indoor comfort, but they are expensive investments. Procuring new equipment can be impractical if you are being misled about why they are running harder than ever to keep your home cooled and heated. The problem may not be your HVAC system. Your main problem might be how much of your conditioned air is blowing out of your attic.
So prior to purchasing new HVAC, first make sure that your home is well-insulated. Home attic insulation and ventilation is in fact the most important elements that you should prioritize and invest over high-end HVAC units. Substantial heat can enter the home through the attic during summer and heat can be lost from the attic in winter. A reliable attic insulation system is the key to ensure there's no heat loss or cold air leaking out through cracks and crevices.
Meanwhile, attic ventilation is also imperative to prevent heat and moisture from being confined in the attic. Proper air circulation is vital to prevent unwanted heat gain and loss while disabling moisture to enter your home and prevent mildew and mold growth. If you are thinking of improving your insulation, then contact Custom Insulation Company in Worcester, MA. We can help you figure out the right type of insulation that meets your home requirement and your budget!