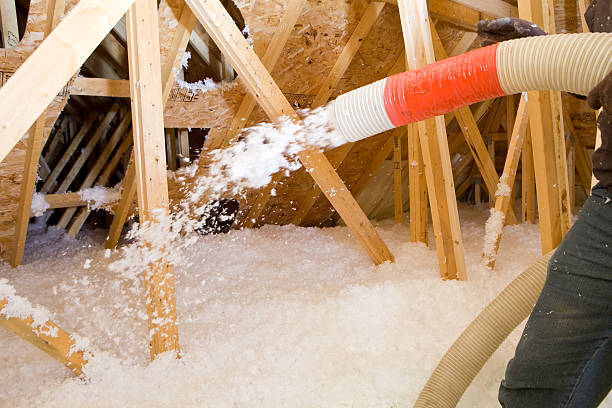 After this winter, many homeowners are considering replacing their heating or HVAC system. But there are some questions you should ask yourself before you make that big investment.
Have you recently upgraded the thermal envelope of your house? The thermal envelope of your house is everything that separates the living space from the outside, including walls, doors, windows, insulation and the roof. If you've been sealing leaks, eliminating drafts, replacing old windows or adding insulation, you've been making your home more energy efficient.
With thermal envelope upgrades, the home will lose less heat in the winter and therefore the heating appliance likely won't need to provide as much energy. Depending on the reduction in energy use, it's possible that your heating appliance could become oversized and a smaller system may operate more efficiently. Upgrading and updating your home insulation means that your home will stay warmer in the winter and cooler in the summer, reducing energy costs year round.
Is your current heating appliance more than 20 years old? Appliances made today are far more efficient than older models. They use less fuel, they are also safer, and they are more efficient. Also, the methods to size a heating system are better and can be tailored to individual homes.
Do you have rooms that are always too hot or too cold? This can be the result of air leaks, inadequate insulation, an improperly sized heating appliance or lack of zoning in your heating system. If you need to add insulation or seal leaks, take care of that before upgrading your heating system so that the heating system will be sized properly for your home.
For more information on updating home insulation, contact Custom Insulation Company, Inc.