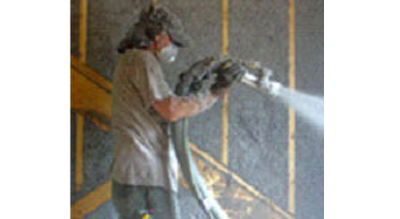 Wet spray cellulose insulation has become a popular and cost-effective alternative to spray foam insulation. It is as effective as spray foam but less expense. Wet spray cellulose insulation has great air sealing benefits and shares almost the same level of air impermeability as spray foam insulation. For those homeowners who are considering better insulating their homes but are on a tight budget, then cellulose insulation is an ideal alternative for great results.
Seeking the professional services of an insulation specialist is imperative. The process of installing wet spray insulation is quite messy. The insulation is composed mainly of shredded paper and a high percent of recycled or surplus materials that are blown into the nooks and crannies of the home using water mist. So it is important to hire an insulation specialist who has the right knowledge and skills for installing wet spray cellulose insulation.
With wet spray cellulose insulation in Worcester, MA, homeowners will enjoy being comfortable at home year-round. Having the correct R-value of insulation at home will help keep monthly energy bills down because the treated air does not escape.
To find out more about the benefits of wet spray cellulose insulation, contact Custom Insulation Company, Inc.