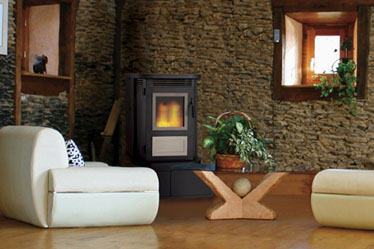 Now that Thanksgiving is here, there is no denying that it is winter. It is time to consider a better way to heat your Worcester home.

Every homeowner loves a roaring fire in the fireplace. But there is a better, easier, more efficient way to have that fire. With pellet stoves. Wood fires are great, but the hassle of stacking fire wood, lighting a fire, and keeping it stoked is too much after a long day of work. A pellet stove is effective and practical and easy. It is the perfect substitute for an open fire and the right way to cut down on your heating bills.

Pellet stoves are as stylish as wood burning stoves but they far more efficient and much easier to use.

Interested in a pellet stove for your home? Contact Custom Insulation.