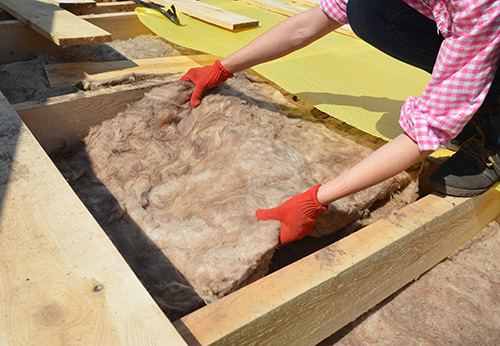 This type of insulation will keep you warm during the long winter. It will provide ultimate warmth, insulation and softness. It is so beneficial to include lower energy bills, year-round comfort as well as noise reduction from outside and between the floors and different rooms. With blanket insulation, it helps your home maintain a comfortable temperature.
The most used blanket is blanket insulation. It comes in the form of rolls or batts and fits perfectly between rafters and wall joists. It improves a home's efficiency by filling the wall cavity completely. Since it is the choice insulation in spaces without too many obstacles such as pipes or wiring, it is fitted between beams, joists and steel studs. Just like a roof blanket, they are manufactured for heat, sound and fire insulation making your roof safe. It is also used as thermal insulation for areas inside your home. The attic is the most common place to install blanket insulation. With the selection of blanket insulation, the R-value will depend on how thick it is. Its normal R-value is around R-2.9 to R-3.8 per inch of thickness. The higher the performance the thicker of R-value will be gauged. The benefits are enormous, increases R-value to lower utility bills, works wonders for sound control and reduces air infiltration.
Installing blanket insulation at the right place will maximize energy efficiency and comfort. If your budget is tight, consider starting at the top of your home and working your way down as your budget permits. It completely fills the stud cavity to insulate around all those pesky electrical wires and plumbing pipes. It is the reason why most homeowners and contractors prefer this type of insulation which is installed in most of the homes. For more tips on Blanket insulation, contact Custom Insulation Company, Inc.