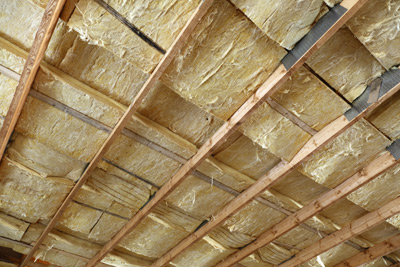 Chances are that your electric bill is a top five monthly budget expenditure. Few people realize just how much that costly chilled air escapes the home due to aged or insufficient insulation. Take a look at your last electric bill and consider that new blanket insulation will likely reduce your next electric bill by as much as 20%!
Blanket insulation will make your home a good living space. It will reduce the amount of heat escaping during the cold season and reducing the amount of heat entering inside your home during summer. Banket insulation consists of batts or rolls which is the favorite choice among the different types of insulation. Since it is made up of small fibers, it is easily installed in spaces without many obstructions like pipes or wirings and others. It is fitted between joists, studs and beams. It is preferred mostly by homeowners because it decreases energy bills and especially reduces noise coming from outside and between different rooms and floors inside the house.
It is the right insulation solution that anyone will choose anytime. Blanket insulation in Somers, CT is guaranteed to be insulating properly and reduces heating and cooling costs and most of all it improves comfort. More so, it will help your family save money.
For more tips on blanket insulation, contact Custom Insulation Company.