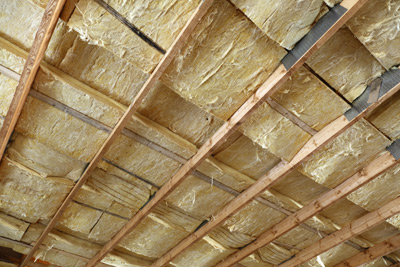 Bringing down your energy costs during the summer can be as challenging as in the winter months, or even more so. With these extreme temperatures we have been having in Massachusetts, AC units have been running non-stop, day and night. However, installing blanket insulation in your attic and crawl spaces can help keep your home cooler despite the extreme heat outside.
Blanket insulation in Worcester, MA, also known as Batt insulation, offers numerous advantages. The installation process can be done quickly, and this style of insulation is one of the most affordable ways to insulate your home. This insulation comes in rolls of pre-cut panels, so they can be applied between framing, beams, and braces without voids and gaps. In order to prevent cooled air from escaping your home, EcoBatt is applied against the walls and floor of your home attic. With this type of insulation, you can maintain a comfortable climate inside your home year round.
Batt insulation can significantly decrease the amount of energy needed to cool and heat a home, in fact it can reduce energy expenditure by up to 50%. In order to maximize the effectiveness of this type of insulation, proper installation is crucial. To ensure your blanket insulation is properly installed and that it maintains sufficient ventilation, contact Custom Insulation Inc.