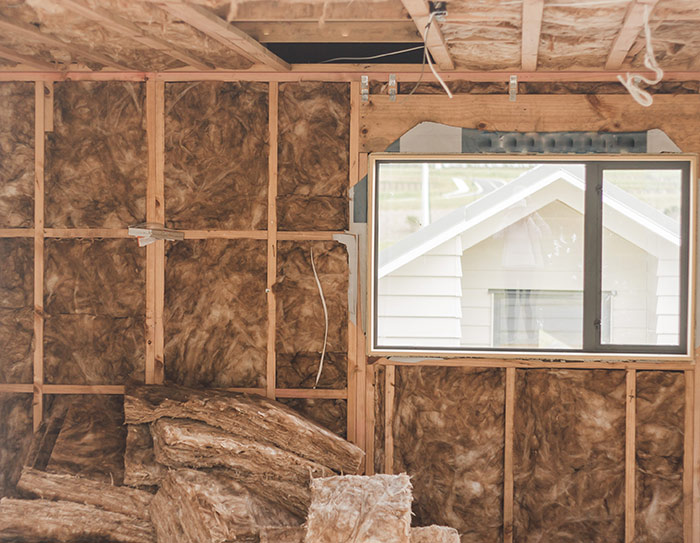 The blanket insulation services we provide here in Sterling, CT provides excellent resistance to heat loss or gain helping you save on energy consumption all year regardless of the season. This flexible blanket insulation comes in rolls and is primarily used in unfinished interior walls of residential basements and crawl spaces. During application, the blanket material is laminated with the appropriate facing suited to the specific job that forms a uniformly textured insulation.
Temperatures in an uninsulated or poorly insulated basement can easily be 5 to 15 degrees cooler than the living space above making it costly to control the indoor temperature upstairs. This is one reason why it is important to take steps to ensure that your home is as energy-efficient as possible by installing basement blanket insulation. This turns your cold, damp basement into a comfortable, dry space increasing the overall functional space of your home while making your home more efficient and less expensive to run.
Adding blanket insulation to your home requires the expertise of an insulation specialist. In order for you to achieve the best results, it is highly recommended that you hire a specialist who will install these specialty products to your floor joists, walls, and ceilings.
For more details, contact Custom Insulation Company, Inc.