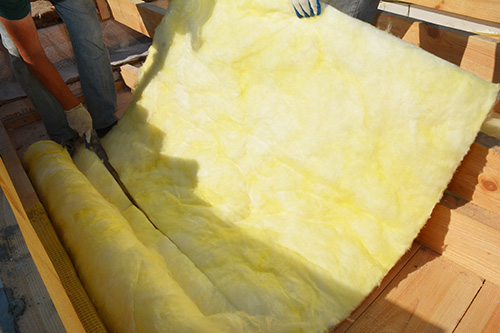 One way of improving your home insulation is getting an energy audit for your home. During the audit, our technician will conduct a blower door test which uses a high-powered fan to reduce your home's air pressure. Installing blanket insulation at the right place will maximize energy efficiency and comfort. It is an ideal and highly effective insulation material for your home.
Blanket insulation is one solution which is commonly used among homeowners. It comes in rolls or sheets and fits perfectly between rafters and wall joists. Since it is made up of fibers mostly fiberglass, it is typically installed in spaces without many obstructions like pipes, wirings, etc. and installed in unfinished walls including foundation walls, floors and ceilings. The attic is commonly one of the places to install blanket insulation. The substantial use of blanket insulation is being used as thermal insulation for areas inside your home. More so, it improves the efficiency of the HVAC systems and lower energy bills. There are various options to choose from with a high R-Value of blanket insulation which has a higher performance that sits R-3.7 and R-4.3 per inch of thickness, respectively.
Blanket insulation will help you save money and stay comfortable this coming winter season. It is the right choice which is affordable and less expensive than foam insulation. It is an insulation solution that will be helpful all year long and help your home maintain a comfortable temperature.
For more tips on Blanket Insulation, contact Custom Insulation Company, Inc.