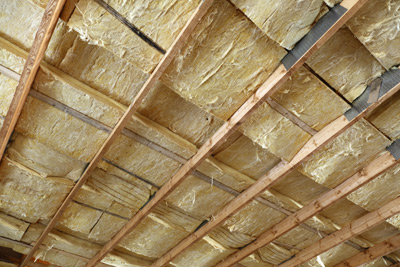 When building a home or renovating an existing one, there are many factors to consider when installing the right home attic insulation. The main consideration needs to be the amount required to achieve the desired R-value. This will help prevent thermal loss in your home year round. Improving the insulation in your home can deliver greater benefits both for comfort and financial savings. This is why it is important to understand which type of insulation is most cost-effective.
Blanket insulation is ideal for new construction and for retrofit jobs. Because it comes in rolls or batts, you can easily cut and fit it in any space, including ceilings, attics, basements, and crawl spaces around electrical boxes and pipes. The snug fit helps stop airflow and prevents the transfer of heat. It is very easy to install, especially if the house does not have problematic areas or numerous small crevices that need to be sealed off. Also, when it comes to affordability, blanket insulation is much less expensive than other types of insulation.
Blanket insulation in Boston, MA is generally made of fiberglass which makes it fire resistant. This is an ideal solution for energy conservation, thermal efficiency, noise reduction, and safety. However, installation of blanket insulation requires the expertise of an insulation specialist in order to achieve the best results.
To learn more about the benefits of blanket insulation, contact Custom Insulation Company, Inc.