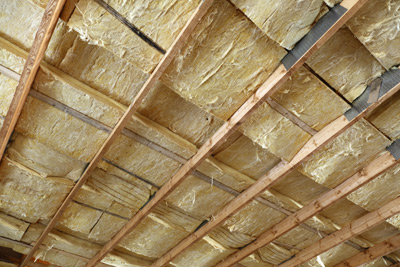 For hot or cold environments, Fiberglass blanket insulation is the most effective form of insulation. In cold weather, the insulation will keep the structure warmer without overworking the heater. And in hot environments, the insulation blocks the heat transfer into the structure. At the same time with the use of a radiant barrier, the heat is pushed outward away from the structure which reduces the electricity needs.
Fiberglass blanket insulation is the most affordable method of insulation that reduces the flow of heat. With the proper facing, it reflects the heat away from the blanket. One of the most common places to install blanket insulation is an antic where there are lesser obstacles like pipes or wiring. And for others, it is used in areas like unfinished walls, floors, and ceilings. It is fitted between studs and beams and becomes the favorite choice for new construction projects and being used as thermal insulation for areas inside the homes. It is recommended to install blanket insulation in the interior walls and the ceiling or roof in order to achieve the maximum energy ratings for structural metal buildings.
With blanket insulation being energy efficient, you will be having enormous savings on the utility bills. It is much cheaper, easy to work with and the R-value depends on the thickness of blanket insulation, and the higher the R-value rating the more heat transfer is reduced. As a result, the right warmth rating is given that will keep you cold during a sweltering atmosphere and warm during shivery nights.
For more tips on Blanket insulation, contact Custom Insulation Company, Inc.