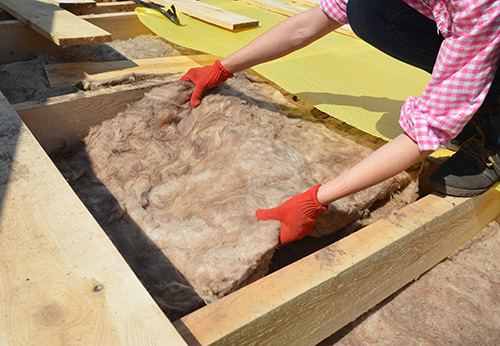 Just a heads up. Like every year, there soon will be a run on blanket insulation upgrade service. We bring this up not to scare you, but while supply availability is good right now, given the current supply chain uncertainties, there is no guarantee that blanket insulation stock will remain strong. Strongly consider getting it done now.
Blanket insulation keeps your home cool in the summer and warm in the winter all the while helping to maximize your home energy efficiency. It is most common and widely available in the form of batts or rolls. It consists of flexible fiber most commonly fiberglass. Blanket insulation improves home efficiency by filling the wall cavity completely.
Blanket insulation is the least expensive way to insulate a house. It is often used in new construction projects and fitted between joists, studs and beams. Batts and rolls insulation is ideal for spaces that are free of any blockage. It is comparable to a blanket where you laid out flat and fitted between beams, studs and joists. In addition, it is also used for floors, ceilings and unfinished walls. The main benefit of blanket insulation, it will lower the energy bill, year-round comfort by helping your home maintain a comfortable temperature. More so, it will reduce noise from outside and between the floors and different rooms. There are batts with flame-resistant facing if the insulation area will be exposed such as in a basement. Further, the blanket insulation is used as thermal insulation for areas inside your home like the attic which is actually one of the most common places to install blanket insulation.
There are enormous benefits to insulating your home and that includes cost benefits, comfort benefits and environmental benefits. It increases your soundproofing because it fills into the gaps and hollow spaces in your walls. Blanket insulation is highly thermal fibreglass insulation in which it completely fills the space at first fill.
For more tips on Blanket insulation, contact Custom Insulation Company, Inc.