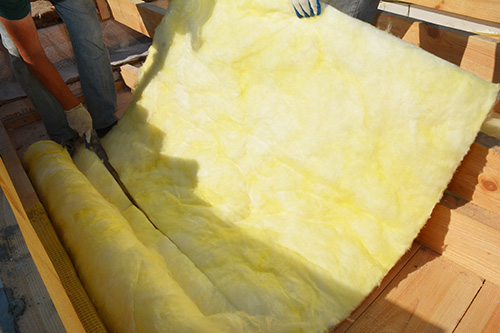 The difference in warmth and comfort of your home is immediately noticeable. It proves that blanket insulation is a worthwhile investment for many years to come. Aside from reducing the energy bills, it greatly improves the efficiency of the HVAC system. Overall, it saves the homeowner's both time and money.
Blanket insulation is one of the best energy-efficient insulation and cost-effective insulation materials too. It is considered the most cost-effective attic insulation solution that combines a thermal material like batt insulation with a radiant barrier in the ceiling to help the roof reflect the heat from the sun rather than absorb it. There are various home insulation choices for your home and blanket insulation consists of batts or rolls. It is made of fiberglass which is commonly installed in spaces without many obstructions such as unfinished walls, floors and ceilings. It is even fitted between joists, studs and beams. With insulation added to your home, it is the easiest way to save hundreds of dollars per year in both heating and cooling costs and at the same time helping to make your home more comfortable all year round.
With the proper insulation from roof to foundation, it will help keep your home cool in the summer and warm and cozy during winter. The best thing to do is to contact a professional insulation specialist and arrange a survey for your property. They will help you save money and stay comfortable wherever and whatever changes of weather that will last all year long with the right insulation solutions.
For more tips on Blanket insulation, contact Custom Insulation Company, Inc.