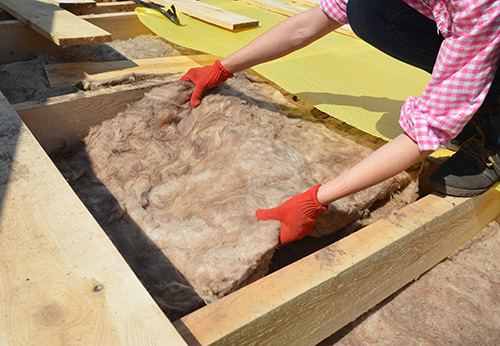 Whether your basement is finished or not, the right insulation is important for temperature control and the prevention of moisture. It is helpful using plastic-covered blanket insulation that will trap moisture going through the concrete, leading to mold, moisture, and odor problems. If your basement is unheated, install blanket insulation in between exposed floor joists. It is necessary to install a subfloor to make room for insulation if you are dealing with moisture issues. Choose a basement insulation option that is best suited for your home and budget.
It is a primary rule that before you start insulating your basement floor, it is necessary to determine if the basement has been affected by moisture or water damage. Because if you continue doing so, installing floor insulation during such damage will allow mold. Basement insulation requires an in-floor heating system to keep the space warmer in winter. It will reduce the utility bills since the heat rises from the floor and heats the space. Insulating the basement is highly important not only for temperature control and lockout out water damage but it is also a great way to help reduce energy costs. It is added into the interior and exterior walls including the ceiling. Installing fiberglass blanket insulation is an easy, cost-effective method to help conserve energy. With fiberglass building insulation, it provides excellent optimal performance. It has a broad availability of R-values sizes and facings that will ensure the right product for the job. And this product resists mold and mildew and will not rot or deteriorate. Blanket insulation is the best option that will depend on the nature of the basement, whether it is finished or unfinished and of course the budget.
Ultimately, it will be comfortable to make your finished basement warm and inviting by installing floor insulation. Blanket insulation greatly helps moderate the room's temperature and increases energy efficiency because it is made of flexible fibers, most commonly fiberglass. Wet fiberglass insulation will lose its effectiveness until it dries. And it will often dry naturally and regain its original R-value.
For more tips on Blanket insulation for Basement, contact Custom Insulation Company, Inc.