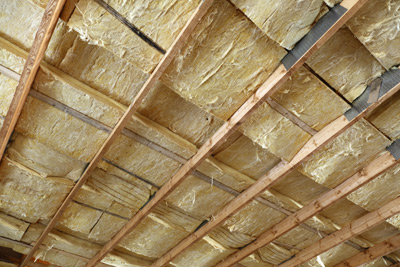 Many homeowners across Worcester believe (and for good reason) that the best high-efficiency insulation for the residential customer is Blanket Insulation. This is the type of home insulation that comes in the form of batts or rolls. Batts are delivered in pre-cut panels while rolls are free to be cut and trimmed to fit the space you are filling.
Blanket insulation is a perfect attic insulation strategy. When professionally installed, it provides a highly efficient R-value performance. They key word there is "professionally" because improperly installed material of any sort can highly diminish the potential of the insulation product. This material can be installed and fitted between studs and beams, walls, floors, and ceilings. It is installed in spaces without obstacles such as pipes or wiring. It is perfect for new construction and for existing home attics.
Blanket insulation is considered affordable and a value purchase. With that said, you have options and we can educate you on them all. Contact the Custom Insulation Company, Inc to learn more.