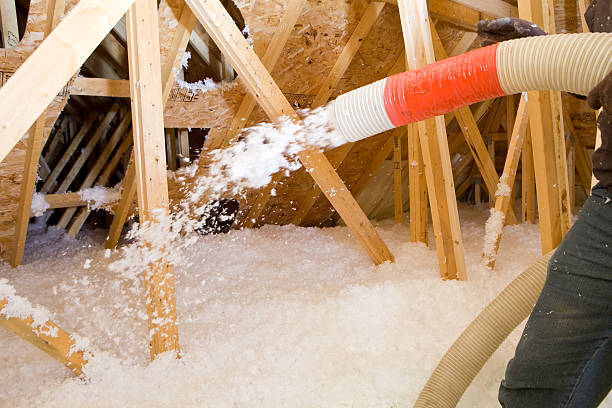 A well-insulated home means better temperature regulation indoors, year-round. But, not only does it help maintain a comfortable temperature inside, it also helps keep your heating and cooling bills lower. Blow-in insulation is one of the most effective insulation processes that also helps support to your home's integrity.
Blow-in insulation in Worcester, MA is a surefire way to keep your homes cooler during summer and warmer during winter. This type of insulation uses premium all borate cellulose material to effectively cover the tiniest holes and crevices when it is properly blown into the walls and ceiling cavities. Your home attic can remain airtight for a longer period with less chance of energy escaping. Additionally, the material is non-irritating and proven safe; it's sealing qualities help maintain great indoor air quality as well. It is also effective in eliminating mold and mildew growth indoors.
Hiring an insulation specialist ensures proper installation. Professionals have the right equipment to make sure the cellulose mixture is evenly distributed throughout the walls and ceiling. If you are looking for insulation experts, contact Custom Insulation Inc. and let us handle the job.