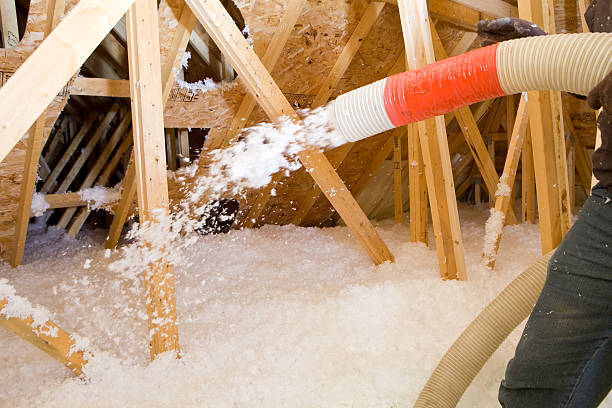 Blown-In insulation is a very popular choice for insulating exterior walls, basements, and attics. It is popular not only for its affordability, but also because of the flexibility to install the product in various places of the home construct. It is being used in both new building construction and home retrofits with equal success. Performance is the optimal benefit of blown-in insulation both in short term and in the long term. Moreover, the long-stability of the cellulose insulation is one of the greatest selling points of the product.
Blown-in insulation is multi-purposeful. It seals airtight and provides extremely high R-Value. It adds structural endurance as well. When installed professionally, blown-in insulation serves as a sound barrier and moisture control. The result is full maximum in energy efficiency, allowing the HVAC system (heat, cool, ventilate) to operate more efficiently and uses less natural gas and electricity during changing seasons.
The benefit of blown-in insulation is appreciated over the long run as it is affordable, long lasting, and provides extremely effective climate control results. For more information regarding blown-in insulation products and services, contact us here at the Custom Insulation Company, Inc.