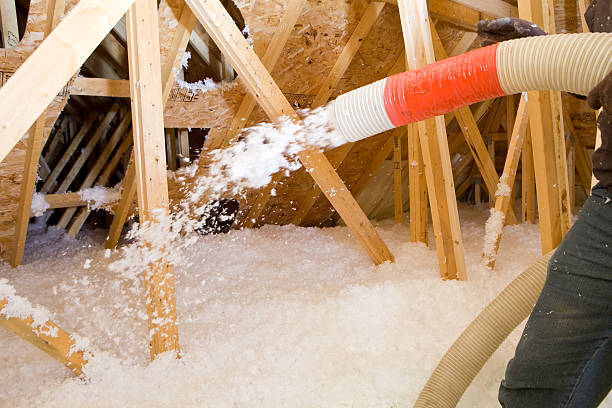 Home attic insulation is important in every season. That is because it keeps the cooled air from escaping the home during the hottest months of the year and heated air from escaping during the cold months. Home attic insulation is worth investing in because without it homeowners will pay higher energy bills to keep their homes comfortable.
There are many options for home insulation and blown-in attic insulation is one of the more popular choices of homeowners. This option significantly reduces energy expenditure increasing attic insulation by blowing recycled materials like cellulose into tiny cracks and crevices in the attic. With blown-in insulation a home will be comfortable and energy efficient during all types of weather.
Creating a comfortable home environment year-round is possible, convenient, and cost-effective with blown-in insulation in Boston, MA.
To find out more about blown-in home attic insulation, contact Custom Insulation Company, Inc.