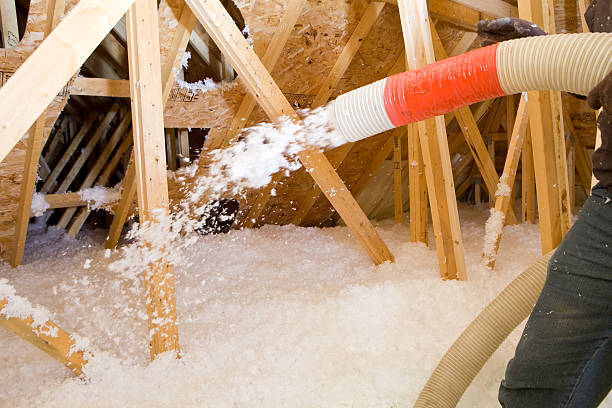 Choosing the right home attic insulation can make your home more energy efficient and can keep your home comfortable year round. Your attic needs to be properly insulated and ventilated to prevent conditioned air from escaping and to reduce mold or mildew growth which can be a health and safety hazard. Blown-in attic insulation is one of the most common forms of attic insulation and can provide a number of benefits in regards to financial savings, home comfort, and more.
Installing blown-in insulation in Boston, MA can be the ideal choice for your attic insulation needs. It can prevent moisture and mold build up, for better air quality in your home with fewer allergens. Since blow-in insulation provides complete coverage, it can seal even the tiniest holes and crevices as well as the most difficult to reach places. This creates more consistent temperature in your home through every seasonal change.
Blown-in attic insulation is easy to have installed and fast to work with, so there is minimal disruption to your home. Blown-in insulation is easily and quickly blown into your attic space to seal cavities and crevices. In just a few hours, your home can be that much more energy efficient, allowing you to save on monthly energy bills while keeping your home comfortable.
To find out more about blown-in attic insulation, contact Custom Insulation Company, Inc.