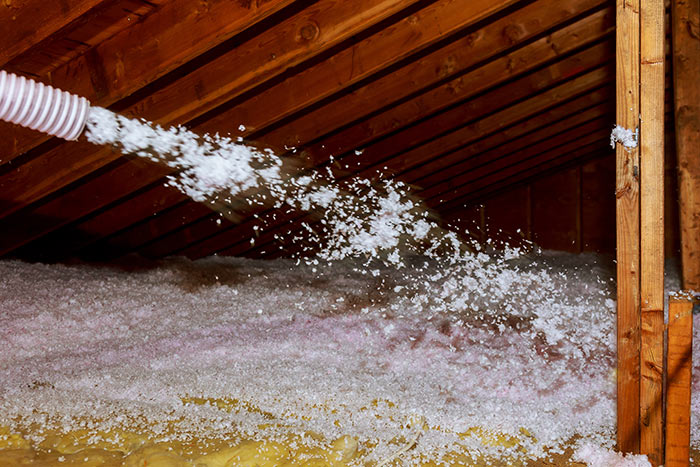 Blown in cellulose insulation is considered to be one of the most practical and cost effective method of insulation a home. It provides a green, efficient, and non-toxic barrier that is certainly worth considering. It is documented to be highly thermal resistance, environmentally friendly, and affordable.
Cellulose insulation comes from wood or recycled newspapers, cardboard etc. and other waste paper products. It is considered an eco-friendly home product. Though its source paper in its natural state is combustible, this product is treated with borates which are Class I fire retardants. Class I pertains to ordinary combustibles such as wood and paper as compared to Class II combustibles like flammable liquids, gasoline, oil, etc. When it is damp sprayed into open cavities or blown into closed cavities at reasonably high density, cellulose insulation adds to the air tightness of the house and actually serves as a fire protectant of the home.
For more tips on blown-in cellulose insulation, contact Custom Insulation Company, Inc.