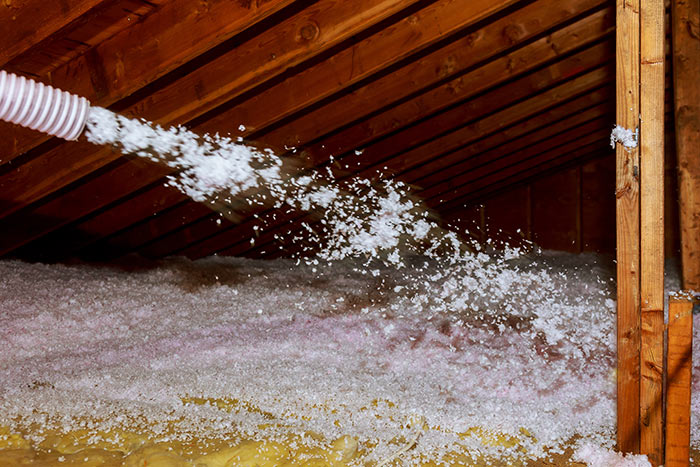 Cellulose is the oldest insulation material used not only for attics but other areas of the home. It has become an increasingly popular choice by both environmentally and budget-conscious homebuilders. The increased use of this material is proven to be denser and it restricts the oxygen necessary to burn structural materials. Since it is made from recycled paper it is heavily treated. And these treatment chemicals like boric acid or aluminum sulfate and borate as a fire retardant provides resistance to mold, pests and fire.
Cellulose insulation is blown as loose fill insulation that is being used both in existing homes and new construction. It helps increase the heat retention and has the capability to dampen noise level. There is dense pack cellulose that is generally used today because it adds retrofit insulation. The dense packing into the wall cavities adds a thermal insulation while providing some level of sound proofing. On the other hand, you have wet spray cellulose wherein water is added during the application process. The material has the same thermal and sound retardant properties as dense packing. This is commonly used in places like enclosed existing walls, open new walls and unfinished attic floors and being installed in new construction before the drywall is put up.
Blown-In Cellulose insulation is safe. Since it is made of paper and environmentally friendly, the chemical treatment provides it with permanent fire resistance. It is guaranteed to use because when blown into stud cavities cellulose gets into mostly in all the nooks and crannies. Adding more, Cellulose has the highest recycled content of any insulation material and with the blown in cellulose insulation it has a long lifespan under ideal conditions as long as it is installed professionally from the start of installation.
To learn more about blown-in cellulose insulation, contact Custom Insulation Company, Inc.