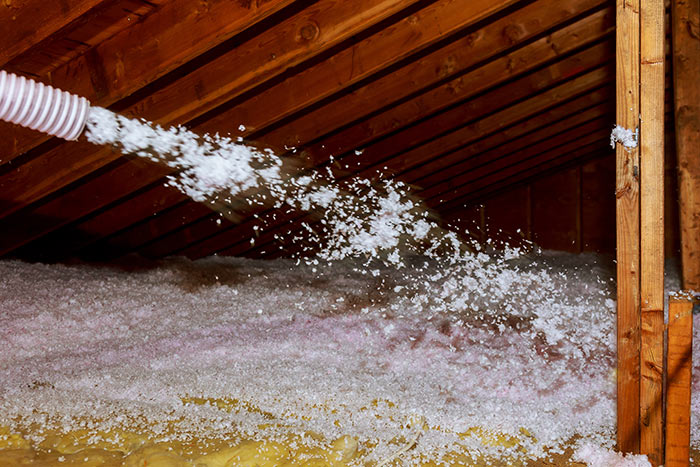 Blown-in cellulose insulation is preferred by most homeowners because it offers a much faster way to significantly improve the attic insulation and in wall cavities. In a few hours, just by blowing a thick blanket of loose insulation across the floor of the attic, it runs up through the attic hatch immediately. And for wall cavities, blown-in insulation improves the R-value of stud cavities. With blown-in insulation, it is the perfect choice in adding insulation in existing construction both for attic and in wall cavities.
For most houses with existing closed up walls, adding insulation prefers blown in insulation. Unless your home is going through some remodeling, the walls are being opened up such that holes will need to be bored into the walls and insulation injected. It is the reason why blown-in insulation becomes the traditional favorite because it offers a far easier method of improving the R-value of walls. With a professional installation, blown-in insulation will assure optimum performance. Blown insulation products are purposely manufactured to be fire resistant. With cellulose material, the product is treated to impede fire from spreading. And for attic insulation, the joists are opened and when accessible it is insulated with blown-in cellulose because of the obstruction such as wires. When attics are insulated where a fiberglass blanket already exists in the attic, the additional blown-in insulation is normally spread right on top of the fiberglass.
It has been claimed that blown insulation is a popular insulating product that delivers satisfactory results in the attic and roof cavity. The compositions with the cellulose products have slightly higher R-value compared to fiberglass. Further, blown in cellulose material has a tendency to settle and has a long-term effect on R-value.
For more tips on Blown in insulation, contact Custom Insulation Company, Inc.