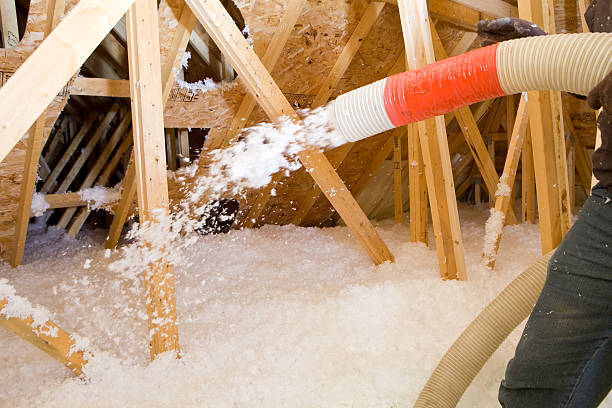 You might be wondering why you have such high utility bills in the summer and winter. You may even have sufficient attic insulation and a brand new HVAC system. There is a good chance that the rest of the insulation in your home may be lacking. However, ripping down drywall is not a practical solution just to improve the insulation in wall cavities. However, existing insulation can be improved without damaging your existing ceilings and walls with blown-in insulation.
Blown-in insulation in Boston, MA is the only method to insulate existing, closed-up walls and ceilings. Borate cellulose material is blown into the walls and ceiling to fill in the tiniest holes, gaps, and cracks. It offers an effective air tight solution for your home that will last. With the right amount of insulation, cold outside air won't come into your home keeping the heat running this winter.
It's important to hire a professional when installing this type of insulation. Small 2" holes need to be created in the walls and ceiling in order to blow the insulation. Contact Custom Insulation Inc., to help you fortify your current insulation for the upcoming winter weather.