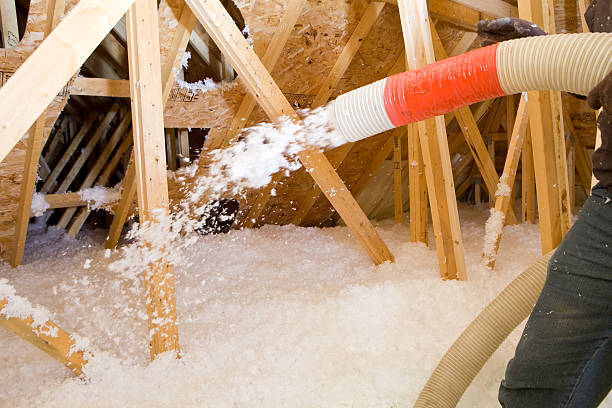 Did you know that building codes require a minimum amount of insulation in walls and attics. Homebuilders increasingly choose blown-in insulation as the chosen path to meet building codes. Blown-in insulation utilizes tiny pieces of insulating material that are blown into your walls and above the ceiling. This creates an insulating blanket to offer comfier conditions.
This insulation when blown into attics and wall spaces offers an average of R-2.5 thermal value per inch which the higher the number, the greater the insulating effect. Another type is Cellulose which is made from finely shredded recycled cardboard or newspaper and chemically treated to resist mold and fire. It has an average thermal value of R-3.7. It is the insulation choice of most eco-minded homeowners. Lastly, the Mineral wool insulation which is made from blast furnace slag has a thermal value of R-3.3 per inch. From the above, the basis will be the higher the thermal resistance (R-value), the greater the insulating effect.
It is recommended to consult with a professional insulation contractor to ensure that you get the right insulation in your area. Finding trusted local insulation experts will do the blown-in insulation efficiently as it fills gaps and lets it flow down around wall studs. The materials are non-toxic and effectively layered for added protection.
Need a local insulation expert near Worcester, contact Custom Insulation Company, Inc.