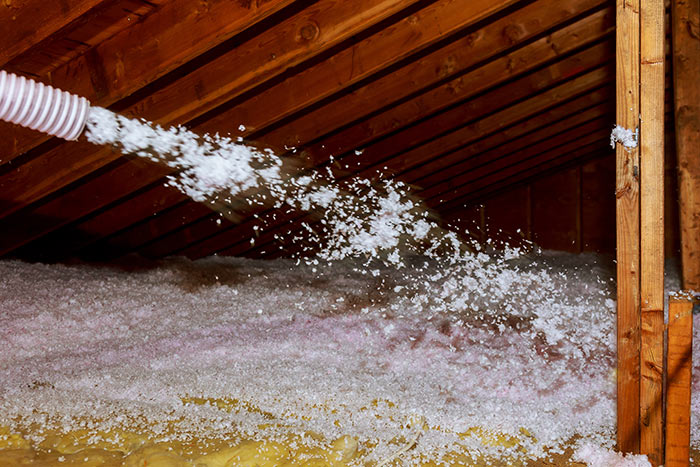 Upgrading your home with blown-in insulation will give tremendous benefits. It is considered the most convenient choice over existing insulation or in between walls and ceiling joists without disturbing the structures. The blown-in insulation will easily cover large areas and fill in areas with tight spaces and angles. It will make your space comfortable. Giving your home an upgrade with blown-in insulation, you will experience savings, good health and home value.
The most common material used for blown-in applications is cellulose material. It is environmentally friendly since it is made from recycled newspaper, cardboard and other wood-based materials. And this blown-in cellulose is treated with boric acid and other substances that make it flame resistant and mold-resistant. For this reason, it improves the energy efficiency of your home and helps protect the environment. Many homeowners prefer blown-in insulation because it is the best means of adding insulation in existing construction, both for attic spaces and in wall cavities. This insulation offers a faster way to tremendously improve your attic insulation. It is also preferred for wall cavities because blown-in insulation is the only practical way to improve the R-value of stud cavities which is short of removing the entire wall surfaces. The installation involves the use of a mechanical blower or hopper which is performed by a contractor specializing in the process.
With blown-in insulation experience a reduced monthly cost on your energy bills. In addition, it will lessen outside noise giving you a better night's rest. It is very cost effective, and it will allow you to get better comfort and lower monthly costs at an affordable price point. Lastly with blown-in insulation it will reduce energy waste and you will be helping the environment. Do your part for a green and brighter tomorrow!
For more tips on Blown-in Insulation, contact Custom Insulation Company, Inc.