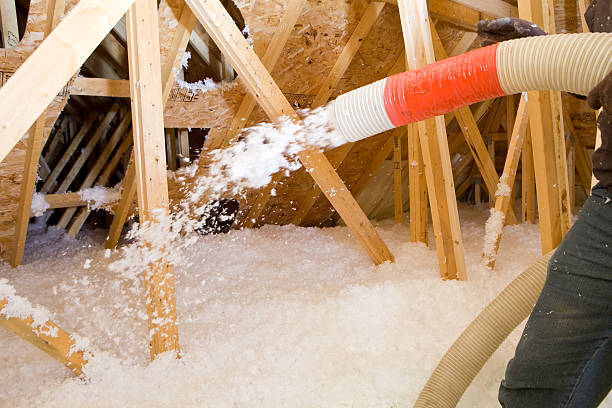 A poorly insulated attic can cause trouble with your health and your pocket. In addition to mold and mildew growth incorrect insulation can also cause your energy bill to soar. Improving your home attic insulation is important in every season because it keeps your home warmer in winter and cooler in summer. The better insulated your home, the more money you can save in heating and cooling bills.
In addition to supporting your home's integrity, proper home attic insulation can make your home more comfortable and efficient. Blown-in insulation in Worcester, MA is one of the most energy-efficient types of insulation available. When it is blown into the barrier, it expands to fill up crevices and even the tiniest cracks providing a more airtight seal. When properly installed, your attic can be air-tight so no energy can escape and temperature is regulated better. Aside from its efficiency, blown-in insulation is made from environmentally-friendly materials. This allows you to save energy in your home as well as put recycled materials to good use.
Blown-in attic insulation can be easily installed in a few hours. Also, a custom insulation specialist can do the job properly. That way, you can be assured that your home is being taken care of.
To find out more about the benefits of blown-in attic insulation, contact Custom Insulation Company, Inc.