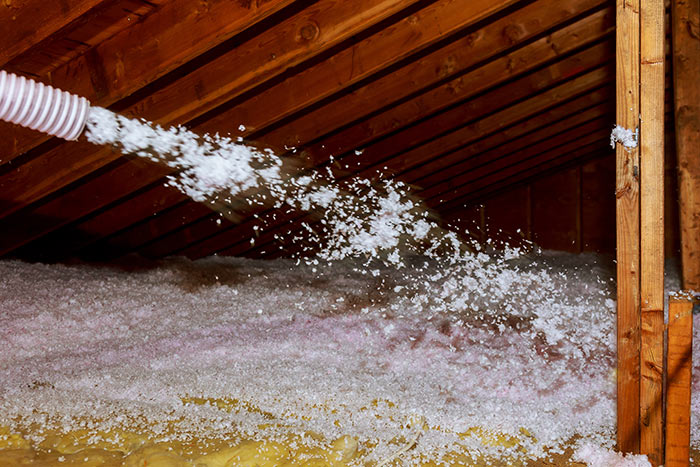 It is proven that blown-in insulation saves substantial energy costs because the materials fills all the spaces and seals even tiny cracks and crevices that provides a protective thermal blanket and increases indoor comfort. As such installing blown-in insulation is worth the effort of giving in efficient energy performance.
The blown-in material reduces the risk of fire by filling all the small spaces that keeps air from flowing into a fire and stoking the flames. It is so flexible as such it reaches those hard-to-reach places and tight crevices quickly and easily. It is important that blown-in insulation will be installed by qualified professionals because it will ensure that the material will seal wooden cross beams, electrical wiring and plumbing pipes resulting in a seamless protective covering. Once the material tight seals in the attic it stills indoor noise from one room to another. It makes your home feel more peaceful, comfortable and safe due to lesser noise from the outside.
It will be assured that you will be enjoying a more efficient, quiet and comfortable home with blown-in insulation. Further, it offers more protection from damaging your roof because it keeps condensation and moisture out of your attic resulting in further increasing the value of your home.
For more tips on Blown-in insulation, contact Custom Insulation Company, Inc.