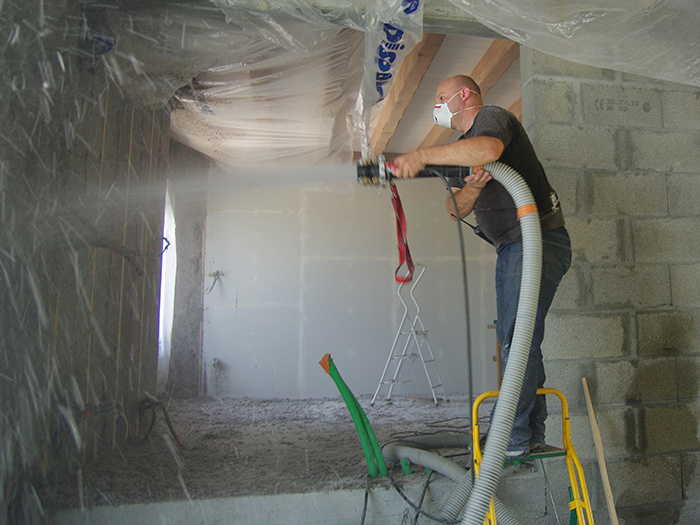 Wet spray cellulose insulation is a most cost-effective and environmentally friendly insulation solution. Cellulose insulation offers high thermal resistance or "R-value". It consists of recycled newsprint and is considered the most eco-friendly insulation solution on the market today.
Cellulose insulation is a favorite insulation solution among construction contractors simply because it is an extremely effective insulator. Reputation matters among home builders and they want their clients to enjoy the value of their workmanship long after the last hammer has been stored. Building an energy efficient home is certainly one way to generate referral business. Quality products like wet spray cellulose is one way to generate that.
The source of Cellulose insulation is locally produced hence it minimizes emissions related to the transfer of other insulation materials. Generally using boric acid on the shredded newspaper makes it safe and non-toxic. Moreover, boric acid is antifungal as such the cellulose is a great option to prevent the growth of yeast or mushrooms in your walls. Adding the cellulose advantage is being an insect-resistant and reliable option for packing walls because it allows very little air infiltration. The R-value is of high performance and it gives low environmental impact making it eco-friendly compared to foam.
In designing your home it is best to consider the standard sizes of materials you will be using or whichever eco-friendly insulation to use because it will save money, time, and wastage. And getting advice from the contractor is beneficial since the materials are locally available and they offer big discounts on some eco-friendly materials if still used in other projects.
For more tips on Cellulose insulation, contact The Custom Insulation Company, Inc.