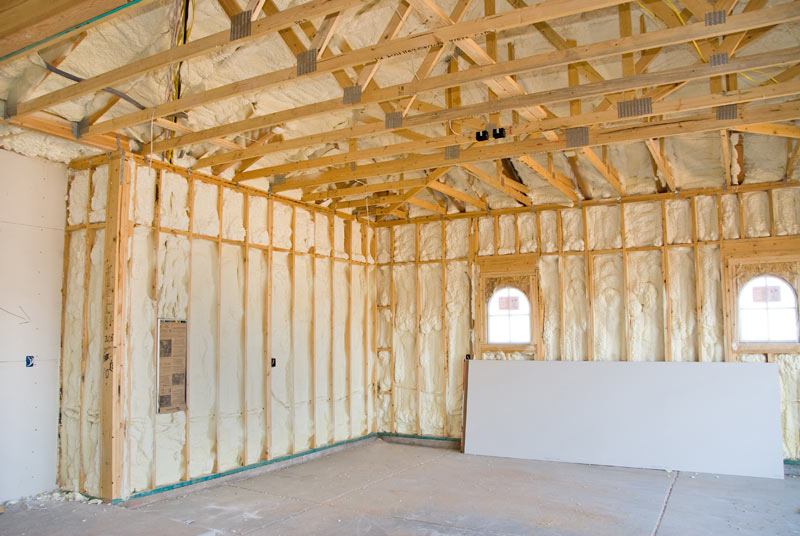 Closed-cell spray form insulation is a powerful insulator because of its expansive nature which allows it to tightly seal all nooks and crannies effectively. Being a two-component, medium-density, spray-applied polyurethane foam, it is suitable to be applied in exterior walls, vented attics, unvented attic assemblies, between floors, foundations, crawl spaces and cold storage units. It is presently used in lieu of more traditional forms of insulating materials such as fiberglass, cellulose and other loose-fill products.
Closed-cell foam is a better air barrier than open cell foam and will be used to control airflow as it is less permeable. It is generally considered sufficient when 2 to 3 inches are sprayed. It will be an effective gasket or seal for climate-control by keeping hot outside air from entering the air-conditioned enclosure. In addition, closed cell foam is better in restricting the flow of air and is less water absorbent. It is a suitable insulator especially in moist or humid conditions. It is heat-resistant and increases structural strength. Since closed foam is like tiny air pockets piled together in a compact configuration, it resembles an inflated balloon nestled tightly together. And these closed packed cells are vapor semi-impermeable, more rigid, and able to withstand greater pressure. Though it is more expensive, it offers additional environmental resistance and structural support.
Overall, closed-cell spray foam insulation is considered the king of the insulations when it comes to both R-value and per inch and cost. As proven, nothing else comes close. This spray foam will have all it takes to get the biggest bang for your buck with the air seal and thermal resistance needed for certain areas of your home.
For more tips on closed-cell spray foam, contact Custom Insulation Company, Inc.