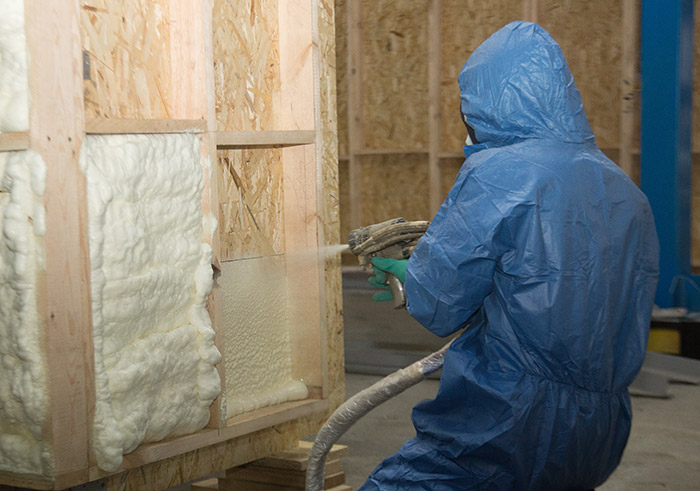 You should know that both types of spray foam insulation (closed cell and open cell foam) are incredible insulators. Both create the air seal that will make your home structure more comfortable and energy efficient. Today, our focus is upon closed cell foam insulation.
Closed cell spray foam is built tough. Its rigid spray foam performs great in flood-prone areas since it will reject bulk water. It provides an air seal and continuous insulation. The durability of closed cell foam is optimized when the foam is exposed. This makes it ideal for exposed walls because it will not be damaged if it is bumped by machinery or tools.
Closed cell foam is rigid and very dense compared to open cell foam insulation which is lightweight. It is the reason why the closed cell has very minimal expansion when applied as it is dense material. However, it still creates the same air barrier and has the same great benefits spray foam is known for. Both open cell and closed cell spray foams used are safe to have in the home, class one fire rated and are environmentally safe. Lastly, with closed cell foam it is 100-percent moisture impermeable.
Closed cell spray foam is a good fit in attics, crawl spaces, rim joists, pole barns, existing homes, vans, and new construction. This is because it helps to maintain a constant temperature in the structure and creates an air seal. It is classified in FEMA as highly resistant to floodwater and damage due to its ability to reject bulk water.
To learn more about Spray Foam Insulation, contact Custom Insulation Company, Inc.