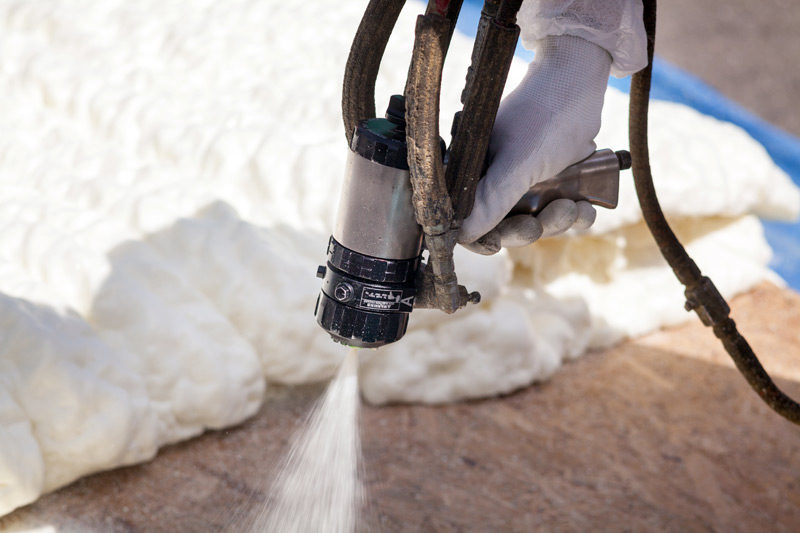 Closed-cell spray foam is a popular insulation material of choice throughout the Worcester area and for good reason. This insulation material provides structural support, resists hurricane force, and of course, is highly effective in environmental control. It is water resistant and is ideal in areas of extreme weather such as ours here in Worcester.
Spray foam insulation is the most effective method to fill the hard to reach areas of your attic. Once applied, it expands and fills even the smallest of cracks in your attic. One often overlooked aspect of this high-quality material is that it reduces pollen and allergens that enter poorly insulated homes.
As the features of spray foam insulation is so beneficial, it gets everywhere and it holds everything together like a strong glue. Due to its density and hardness, closed-cell foam insulation will strengthen the structure of your walls. This will serve as an investment because the additional layer of protection to your walls will increase the value of the building. Offices insulated with spray foam insulation give workers a good working ambiance and make them more productive. As well homes with spray foam insulation inside will save you money on medical bills too.
For more tips on spray foam insulation, contact Custom Insulation.