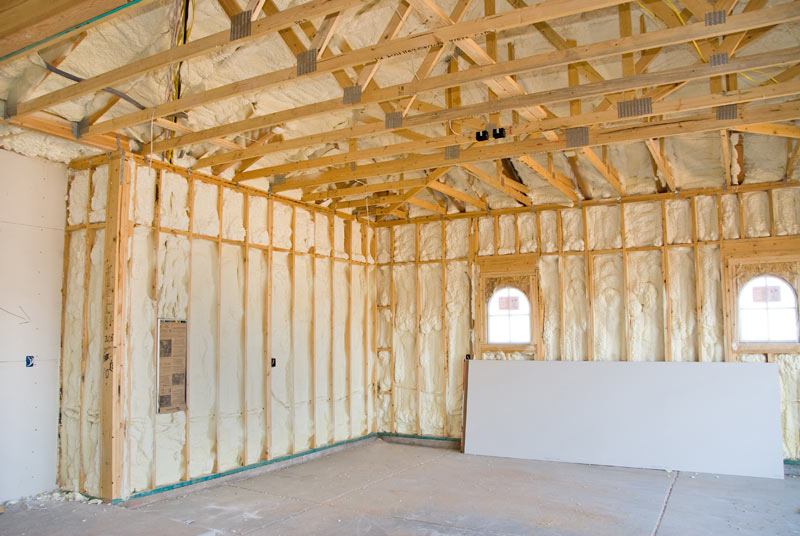 If you feel the need to wear back long sleeves even indoors, you know that autumn is upon us. The weather is certainly trending cooler and believe it or not will be downright cold in a matter of a few short weeks. It makes sense to consider your home's energy efficiency now and get ahead of the cold. If you haven't assessed your home's insulation efficiency in recent years, strongly consider a spray foam insulation upgrade to your home now.
If you've witnessed your energy bills slowing creeping up over the years, then spray foam insulation will do wonders for both home comfort and your wallet as well. Spray foam insulation is one of the single best insulation solutions in terms of stopping drafts and creating much stronger seals to trap warm air inside your home. As you spray the foam it easily spreads across a surface area, completely filling up even the tiniest holes and crevices that might otherwise be impossible to seal with other traditional options. Spray foam insulation is extremely efficient and is known to help save 50% or more on your energy bill. This airtight barrier can not only protect your home from cold wind and air to seep through your walls and ceiling but it can also help you better regulate the temperature inside at your desired level. While spray foams' upfront cost is a bit pricey than other alternatives, it can last for a lifetime and it can eventually break-even the initial expense in just a short time frame.
Reach out Custom Insulation Company, Inc to improve your home's comfort and to witness an immediate return on your investment in the form of lower energy bills.