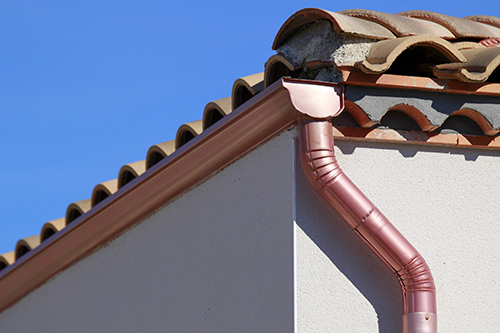 Curb appeal is essential to selling your home. Never have a second thought about improving both the look and improved ability to protect the home from water. If your current gutter system is not cutting it, that will certainly show up in the home inspection. Get ahead of this issue up front.
Essentially, buyers won't hesitate to pay more for homes which can be occupied right away without investing in needed repairs. Enhancing the curb appeal or how your house looks from the street, pays off. A lot of buyers are very particular to the curb appeal of the property that they won't even take a glance at a listing that doesn't have good street presence.
One important element that could enhance the exterior look of your home is having a copper gutter system. This specific exterior home project can surely attract prospects. Apart from improving the outside appearance of the house, copper gutters offer home safety and energy efficiency. It can protect your home from water, is a green building material and has virtually no maintenance. Ensuring that you have the right gutter system means that you will divert rain runoff and prevent soil erosion.
Copper gutters look great and could make your home look more elegant and stunning. It is also a curb appeal project that can lessen your home maintenance.
If you think installing a copper gutter is what your house is missing, contact Custom Insulation Company.