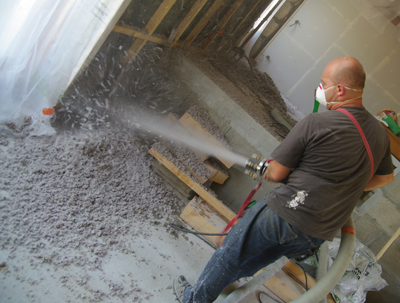 Custom Insulation Company, Inc. has expanded its service areas. We are now catering to clients across Rhode Island and Connecticut particularly Thompson, Hebron, Sterling, and Somers. With our expanded coverage, we may able to reach more customers who need custom insulation expertise.
Custom Insulation Company, Inc. is a reputable company dedicated to providing home enhancements while forming personal partnerships with home builders and homeowners since 1985. At Custom, we specialize in providing professionalism and responsiveness, creating a sense of security while increasing the value, comfort, and appearance of your home. We provide Blanket Insulation, Blown-in Insulation, Spray Foam Insulation, Wet Spray Cellulose, and Gutters.
At Custom Insulation, we take pride in our work, our workplace, and our customer service. From the ownership straight through to our field workers, we all place the highest importance on meeting and exceeding the expectations of ourselves and our customers. We are up to date on all the latest and Greenest products on the market so we can better serve you the Customer. Contact Custom Insulation Company, Inc. for all your home insulation needs.