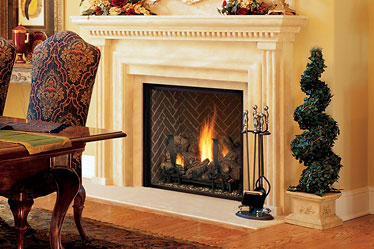 The temperature is dropping in the evenings here in Worcester, and it is probably time you should start talking about enhancing your fireplace and heating your home this fall and winter.

Gas fireplaces replicate the look and feel of wood fireplaces with a few major advantages. There are no logs to cut, not logs to stack and haul. Additionally, gas fireplaces are easy to operate, turn them on with the flick of a wall switch or remote control.

Did you know that gas fireplaces produce a cleaner fire with less air pollution? On top of this, they are beautiful and add ambiance and value to your home. Gas fireplaces have the look of traditional fireplaces. And The Montebello has a clean-face design that is smooth and elegant, reminiscent of a classic masonry fireplace.

For more information on the Lennox gas fireplace, contact Custom Installation.