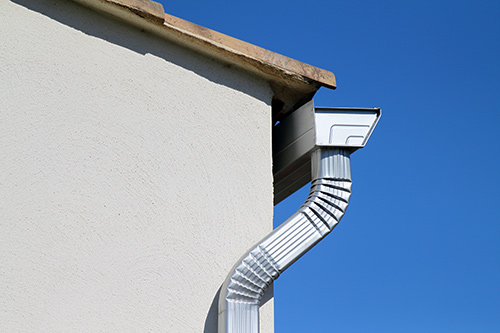 Gutters serve a very important purpose in your home. Every home needs rain gutters that will divert rain water away from the foundation and if applicable from your basement. And choosing aluminum gutter as your product of choice gives an added beauty that serves as an investment in your home that displays good results.
Countless homeowners like you find that seamless, thick-walled aluminum gutters will protect the home foundation, add curb appeal and give great accent lines on the home's facade. Aside from being durable, it gives beauty and practical benefits to your home. Contractors are recommending that the aluminum rain gutters last for a long period of time because they are a strong and more cost-effective choice in terms of performance. When you choose aluminum gutters you will have peace of mind especially during the rainy season where any corrosion will not affect the appearance of the gutter. And in matching color with your design, it is easily matched to the rest of the external color scheme. They are affordable compared to other alternatives and that is the reason why they are so popular.
With the right installation performed by a highly trained gutter technician, aluminum gutter is an assurance that the right installation is the magical secret technique to long-lasting gutters. Choosing a thicker seamless aluminum gutter may cost slightly more but in style and material, it will last a long period of time, perform a high level of performance and protect your home.
For more tips on Aluminum Gutter, contact Custom Insulation Company, Inc.