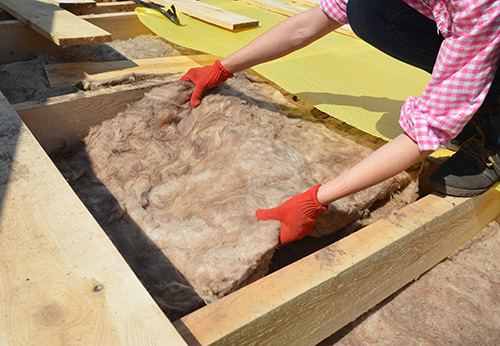 Insulating your home offers more comfort because it helps your home stay cool in the summer and warm in the winter. There is no need to crank up your heating or cooling system to the maximum just to get by. The insulating materials will vary based on environmental external temperatures and other things. Blanket insulation gives you a good start to enjoy easy, efficient year-round comfort.
Proper insulation and air sealing in your home is the best way to prevent wasted energy and keep your home and energy bill in a comfortable, happy place. It is unavoidable if your home has poor insulation and air leaks. In this case, you will be wasting 15% more than you need to on heating and cooling. It is because of the extra wear and tear on your heating system and air conditioner. In addition, location is also a factor in insulating your home. Insulating your home if you are living in a busy street or noisy neighbors will not block everything out but it will absorb sound and will help make your home a quieter place to relax. Environmental-friendly is favorable with blanket insulation because it is one of the best steps you will take to make a difference in terms of your home's energy performance and carbon footprint.
Further with blanket insulation, being able to tell your prospective buyer that top-quality insulation is already in place and lowering the home's operating costs will be a real selling point. If you are planning to sell your home in the coming years, it serves as a good investment, though. Investing in this one home improvement, your entire home will benefit from all year-round comfort for the rest of your life.
For more tips on Blanket Insulation, contact Custom Insulation Company, Inc.